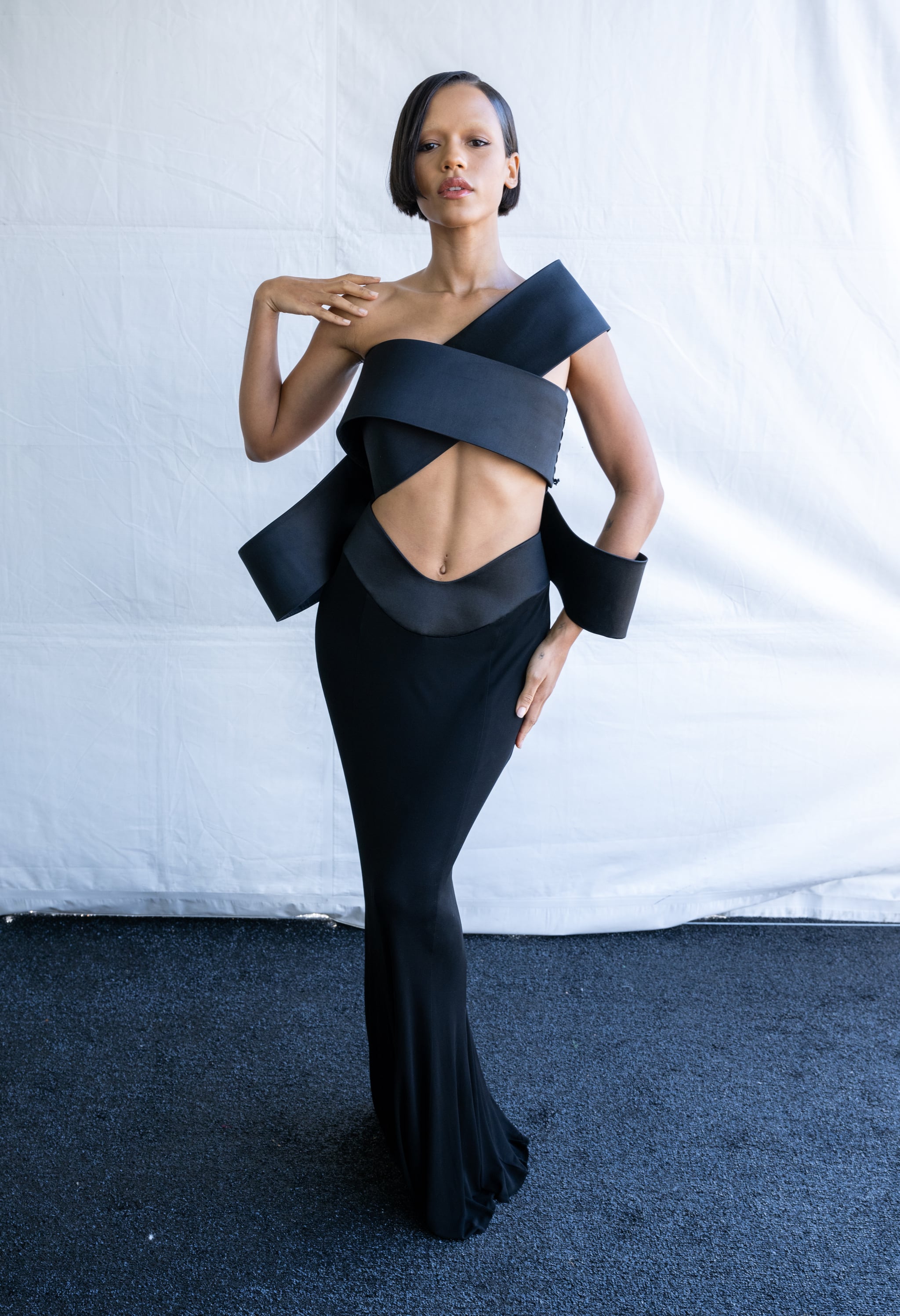 Taylor Russell made waves for her tour de force performance in 2022's "Bones and All" alongside Timothée Chalamet, and her career only seems to be further blossoming. In addition to being a sought-after star, she's also become a fashion darling and has made more than a few glamorous red carpet appearances. Up next, she'll star alongside Ewan McGregor and Ellen Burstyn in the film "Mother, Couch," per Deadline, and she's also landed a role in the Korean thriller "Hope" alongside Michael Fassbender, Alicia Vikander, and "Squid Game" star Hoyeon.
More recently, Russell has also been in the headlines for her personal life. She was spotted with Harry Styles at the opening of her play "The Effect" at London's National Theatre in August, adding fuel to already prevalent dating rumors. Styles and Russell were first linked when they were seen exiting London's White Cube art gallery in June, seven months after Styles's relationship with Olivia Wilde reportedly came to an end.
Here are five facts about Russell.
1. She Plays the Harp
In a January interview with Harper's Bazaar, Russell revealed that she took up the harp during the pandemic. "I was like, 'What's the one instrument that none of my neighbors are going to hate hearing?'" she said. "It's the harp. It could never be annoying. It's such a beautiful, calming thing." She added that the first song she learned on it was Radiohead's "Creep," and confirmed that three years later, she's still playing.
2. Her Breakout Film Was A24's "Waves"
Russell might be best known for her role in "Bones and All," but her first major role was in A24's drama "Waves." Before that, she starred in the horror film "Escape Room" and the Netflix series "Lost in Space."
3. She's Extremely Stylish
In addition to her work in film and TV, Russell has also made her mark on fashion. Her red carpet looks have frequently inspired awe from fans, and she's also collaborated with brands from Balenciaga to Alexander McQueen. "I feel like a little kid being able to do all this stuff that I'm doing right now," Russell told Harper's Bazaar of her approach to fashion. "'Why not just run around that playground?' is how I feel. Let's see how it shifts and evolves."
4. She's Canadian
Russell was born in North Vancouver's Deep Cove, and spent a lot of time by the water growing up. "My friends' houses were on the water, and you would take a ferry to get to their house," she told Harper's Bazaar. "Most of my memories are playing on the beach: turning over the rocks, finding crabs and seeing them scramble. Catching jellyfish." But things weren't all idyllic. In 2019, Russell told Elle her family had moved 16 times to support her dad's acting career. "My parents struggled; we were on welfare," she told the outlet. "Things changed a lot, so there was always an opportunity for reinvention, to create something new."
5. She's Best Friends With Alexa Demie
Russell and Demie met on the set of "Waves" and quickly grew close. "We've been best friends since we shot 'Waves' together and having not only support by other women in the industry, but having a best friend who's your age in the industry is the best thing you could ask for," Russell told W Magazine. "We hold each other's hands through a lot of it. We're going through it together and I think we both help each other stay really present." Russell also told Harper's Bazaar she felt comfortable moving to Los Angeles because Demie was there. "Yeah, that's my family," Russell told the outlet of their friendship.
6. She Started Acting at 18
Russell discovered her passion for acting in her late teens, but before that she spent a lot of her childhood working odd jobs, from gigs in restaurants and jewelry stores to a brief job in a butcher shop. But her love for acting solidified when she took a fateful class. "I loved reading," she told Deadline. "I didn't start acting until I was 18, when I took a theater class. My parents are very artistic people, and I was always a little ham and a goofball, in my own way. It was around me. I just didn't accept it, necessarily, until I graduated."
7. She's Released a Documentary
Russell released a documentary called "The Heart Still Hums" in 2020, which chronicles five women as they try to support their children while dealing with struggles like addiction and homelessness. "I love documentary filmmaking," she told Deadline. "I think, as an actor, you're also trying to strive for some sort of truth. It may exist in acting, but it exists for sure in documentary storytelling. That was really interesting to me."