Blue Beetle is all set to take over the cinema on August 18, 2023. With its supernatural story clubbed with mind-blowing visuals, this movie will definitely keep the audience hooked to the screens till the very end. Blue Beetle's first trailer revealed Cobra Kai star Xolo Mariduena taking on the role of the titular superhero. Jamie Reyes is a teenager with superpowers courtesy of an alien Scarab. The scarab attaches itself to the teen and turns him into the Blue Beetle with a sporty blue costume. 
In a recent exclusive, Xolo Maridueñ opens up about his role as Jamie Reyes aka Blue Beetle in this DC movie. Here is everything to know about the same.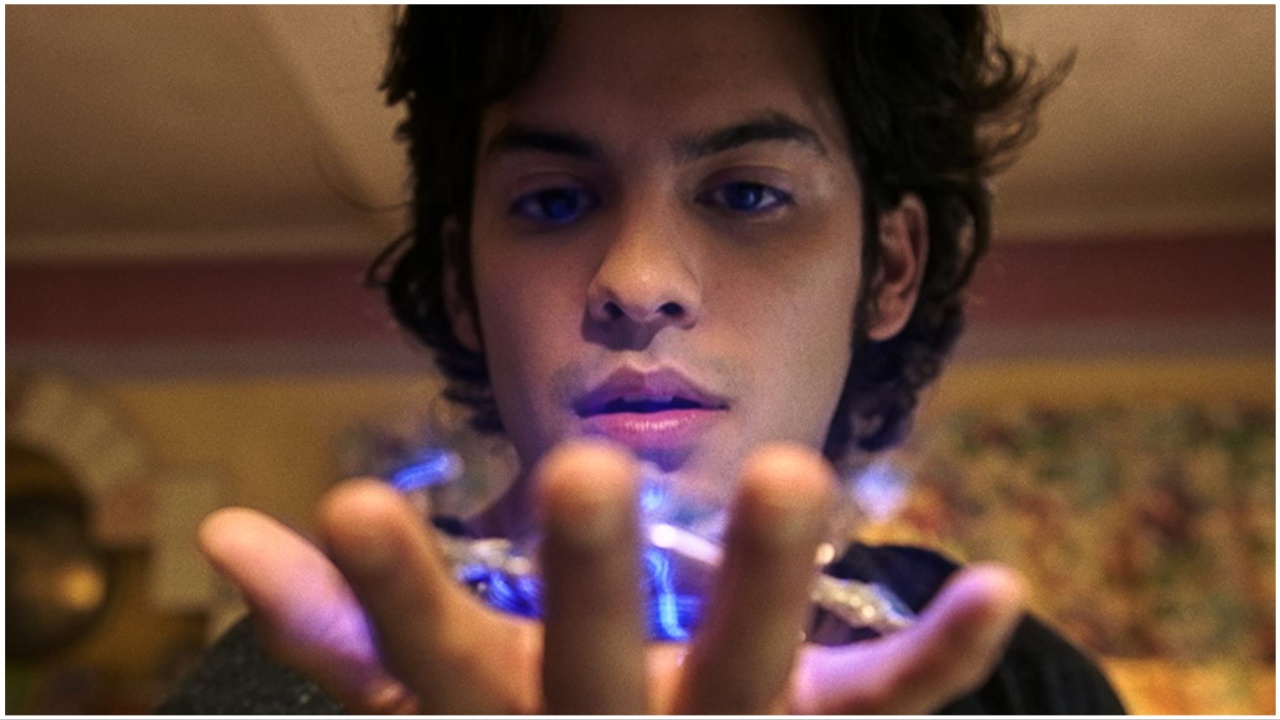 Xolo Maridueñ on his role in Blue Beetle
In an exclusive interview with Pinkvilla, Xolo Maridueñ makes several revelations about his role as Jamie Reyes aka Blue Beetle in the DC movie titled the same. While talking about the story of this movie, Xolo said, "This is the origin story of a reluctant hero.  We see Jaime Reyes, who is coming home really positive about his experience at college.  He's finished, he's coming back, but he's coming into an environment where his hometown of Palmera City is changing, times are changing, and he sees the gentrification."
Xolo Maridueñ said that he admires his character Jamie's selflessness and how he adapts to every situation. The actor also talks about why Jamie's relationship with his family is very important. He says, "Throughout the movie, he has a sense of self-doubt, a little bit of an imposter syndrome as he's thinking, 'Why me?  Why is this happening to me?'  And his family instills a lot of confidence in
him, they uplift him.  They are there for him and they are helping him succeed."
The Blue Beetle star also adds that he is proud of everyone in the movie and how hard they have worked to portray their characters.  
The Blue Beetle cast includes Xolo Maridueña as Jaime Reyes aka Blue Beetle, Adriana Barraza as Nana, Damián Alcázar as Alberto Reyes, Raoul Max Trujillo as Conrad Carapax aka Indestructible Man, George Lopez as Rudy, Susan Sarandon as Victoria Kord, Elpidia Carrillo as Rocio Reyes, Belissa Escobedo as Milagro Reyes, Bruna Marquezine as Jenny Kord, Becky G voices Khaji-Da, and more.
ALSO READ: Blue Beetle: 5 Things you missed in the power-packed trailer